Back to all posts
Posted on
COVID information 2021/2022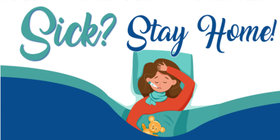 The Government of Alberta has updated its daily health checklists for adults.
Starting Monday, January 10, families will complete the province's new daily health checklist for children each morning to determine if it is safe for their child to attend school. 
School staff will continue to complete the daily checklist for adults.
Checking your child for symptoms daily is an important way to keep schools as safe as possible. Thank you to all families for continuing to do their part to keep students and staff healthy at school.
This week, the provincial government adjusted isolation requirements for children and adults who are fully vaccinated, partially vaccinated or not vaccinated.